When word gets out about all the good work we're doing it makes me feel both proud and humbled.
This is a great example of how, just by genuinely caring to make people's lives better and by following your purpose in life, your efforts will always be rewarded.
Thank you to all the people who have put their trust in us and for continuing to inspire me with the fantastic results you have all achieved.
I feel truly blessed.
I've attached a copy of the original article below.
Yours Sincerely
George
P.s. Even though I know what I'm doing when it comes to property, I wouldn't call myself a guru. I've just been fortunate enough to learn from my mistakes and not give up.
Adelaide property guru reveals how to retire in your thirties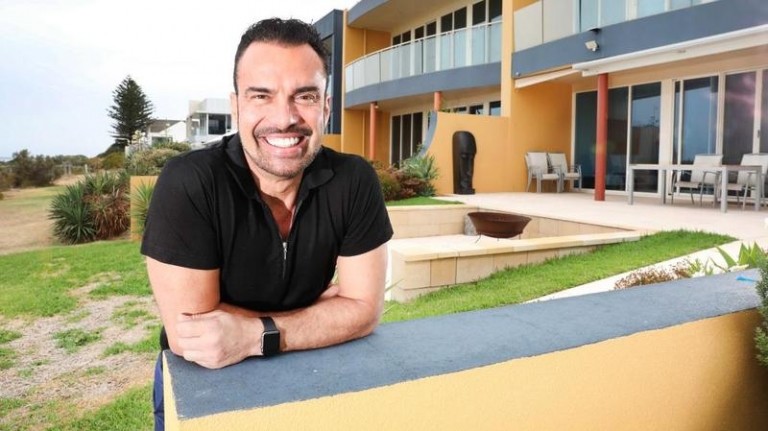 RETIRING on your property portfolio may be easier than you think and could cost as little as a cup of coffee a day, according to an Adelaide-based investor.
But there's one catch. If you've been chasing the great Aussie dream of living in your own home, you're about to be disappointed.
According to Tennyson local and author of Positive Property Blueprint, George Markoski, successful property investment doesn't start with the purchase of a family home, but a rental.
"If you're just starting out on your property journey, the first thing you need to decide is will you buy a house to live in or rent and purchase and investment property to get ahead," he says.
"I strongly believe that the answer to this question is investment and my belief is driven by personal experience."
Mr Markoski says he retired on a 10-property portfolio at age 37, and a passive annual income of $180,000.
Despite 21 years of successful property investment he still believes in renting over owning a home.
"I paid $1000 rent a week for a luxurious beachside property that was worth over $2 million. The owner, my landlord, had to pay $180,000 a year in mortgage repayments, council fees and other expenses for this property, only $52,000 of which came from me," he says.
"This meant that he was losing $128,000 every year to subsidise my lifestyle while I was making $180,000 passive income.
"My message therefore is, never buy to live in, unless you have enough passive income that can buy your home for you."
While purchasing a property requires "diligence, practicality, and hard work", Mr Markoski says there are also many advantages to acquiring an investment.
These include increased cash flow through rental income, better borrowing capacities and tax deductions — including interest repayments, maintenance costs, rates and negative gearing.
"The benefits of buying an investment property are enormous but you still need to be careful," Mr Markoski says.
"When I first started investing in property, I accumulated five houses, but soon realised that it takes more than just buying property to get ahead. I had invested in the wrong areas and it was beginning to take its toll.
"I was working seven days a week, trying to pay off the mortgages. I knew there had to be a better way.
"I finally came up with a way of buying the right kind of properties, in the right kind of areas for only $30 a week, the cost of only one cup of coffee a day.
"What that means is I only buy properties in the $350,000 to $550,000 price range and work out how I will only have to spend $30 a week, based on a 100 per cent loan and after all other expenses are paid.
"This method became known as The Positive Property Blueprint and today I'm financially free, which also means I get to decide how I spend my day, as opposed to a boss deciding that for me."
Here is a link to the original article https://www.realestate.com.au/news/adelaide-property-guru-reveals-how-to-retire-in-your-thirties/