Brisbane's market is constantly on the rise and is recognised as a secure Australian investment opportunity. Brisbane is showing strong economic growth and here's why:
Looking back into the last 46 years of property statistics, Brisbane has actually grown by 9.7% per annum compounded. That's powerful. People have made great capital gains just by buying and holding long term in Brisbane.
Brisbane is still growing by 8.7% per annum today, It's also in the top three strongest performing capital growth markets in Australia on par with Sydney and Melbourne.
Here are 6 Reasons why You Should buy in Brisbane TODAY
Strong Economic Outlook
The economy is expected to BOOM in the next few years with the emphasis shifting from manufacturing into more broad businesses and a heightened solid increase of consumer spending. Industry leaders are forecasting Queensland's economy to grow at an average of 3.8% per annum over the next five years, outrunning the projected national average growth of 3.0% per annum.
Infrastructure
Over the past year, Brisbane's infrastructure spending has been rapidly growing. Over $21 billion worth of significant public and private infrastructure works are currently approved In Brisbane's inner ring alone. The city is undergoing a rapid influx of investment into transport networks, entertainment hubs and innovative civic spaces, as part of a proactive initiative from Queensland governing bodies to create efficient systems for Brisbane's future population. Ultimately, this improved infrastructure will boost the attractiveness of Brisbane as a global city and directly create thousands of jobs.
Brisbane's affordability
Over the past 5 years, Melbourne and Sydney have lead the country in rising property prices and growth. Evidently Brisbane housing is a more affordable option for investors and owner occupiers alike. Recent data released by CoreLogic has shown that Sydney's market is now a whopping 75% more expensive than Brisbane!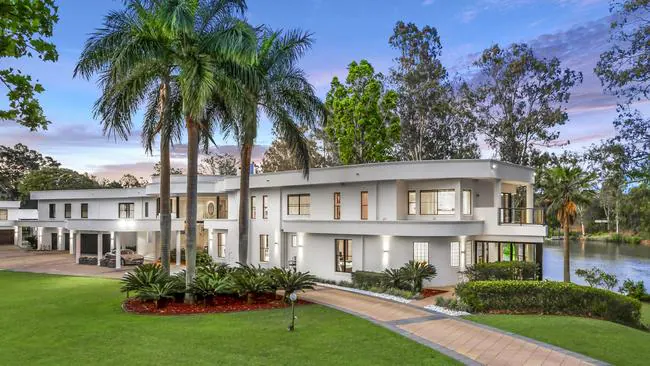 Location Location Location
The real power in Brisbane comes from the opportunity to purchase in one of Australia's fastest growing economies. Investors have the opportunity to acquire quality properties positioned ideally for capital growth. Comparatively, Sydney investors need to spend nearly twice as much to get something equivalent. This is why Brisbane's new economic environment is likely to attract new buyers into the market through lower entry prices, lesser stamp duty, higher yields and the potential for stronger long-term capital growth in comparison to other markets across Australia.
Supply of land is rapidly declining
Whether it's the sun or the surf, Brisbane's trademark lifestyle opportunity has constantly been showcased both in the media and talked about around the Barbie. Between 2014 and 2016, due to the increase of supply, Brisbane was exposed to historically low interest rates generating heightened development levels. A combination of regulatory changes to developer lending criteria, rising construction costs and foreign investor caps have resulted in a significant drop in the rate of proposed developments reaching completion. Consequently, boutique property supply is being gobbled up by this demand.
Strong Population Growth
In Brisbane, the power is in the population. It's estimated in the next 10-15 years, Brisbane will go from 2.3 million to a population of 3million people relocating both Australia and moving from overseas.
Brisbane's growth in the job market and strengthened economic conditions are expected to increase overseas migration. Housing affordability is projected to further encourage and increase the level of interstate migration.
I'm declaring Brisbane as the next Boom hot spot in Australia. With great potential population growth and a rapidly growing economy, long term this will likely push a healthy property market over the next decade.